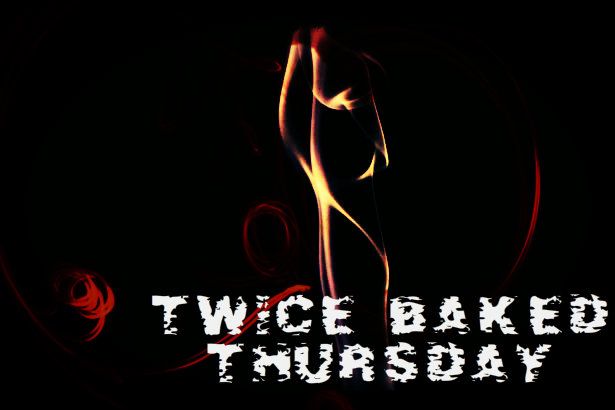 Title: The Ocean at the End of the Lane
Author: Neil Gaiman
Pages: 181
Publishing Date: June 18th, 2013
Audience: Adult
Source: Library (Randi & Becky)
Rating: 4 I'd serve this book fresh honeycomb & cream (that I collected myself, of course) (Randi)
4 I'd get coffee with this book, or maybe just stop by the farm for some fresh milk (Becky)
Sussex, England. A middle-aged man returns to his childhood home to attend a funeral. Although the house he lived in is long gone, he is drawn to the farm at the end of the road, where, when he was seven, he encountered a most remarkable girl, Lettie Hempstock, and her mother and grandmother. He hasn't thought of Lettie in decades, and yet as he sits by the pond (a pond that she'd claimed was an ocean) behind the ramshackle old farmhouse, the unremembered past comes flooding back. And it is a past too strange, too frightening, too dangerous to have happened to anyone, let alone a small boy.




Forty years earlier, a man committed suicide in a stolen car at this farm at the end of the road. Like a fuse on a firework, his death lit a touchpaper and resonated in unimaginable ways. The darkness was unleashed, something scary and thoroughly incomprehensible to a little boy. And Lettie—magical, comforting, wise beyond her years—promised to protect him, no matter what.



Our Thoughts
Randi in Black
Becky in Red
Oh, this book. First off, let me state that this is the fourth Gaiman book I've attempted to read. (I finished
Coraline
and
The Graveyard Book
, both which I liked, but didn't love...and I could not finish
Neverwhere
.)
I did that too!
However, this book gave me an idea of what it is that creates so many Gaiman fans. I feel like I've finally joined the club.
I'm not joining, but I'll admire from afar.
The writing contains a lyrical and almost mystical quality that I enjoyed falling into.
The atmosphere was exceptionally strong. It was the strongest part of the story.
The book is short at around 170 pages, but it feels complete and whole, something that I can't say for many books .
Do you know that I thought I wrote this review, because our thoughts about it are so similar?
I loved the Hempstocks and their farm...I would visit in a heartbeat. While I'm kind of so-so on magical realism (sometimes it just seems too outrageous for me and I end up hating it with the biting passion of a thousand scorpion stings)
(I LOVE magical realism. The closer it is to reality the better)
, Gaiman flawlessly fuses the magical world of the Hempstocks and the "real" world in this lovely novel.
I'd agree, up into the end when I think he crosses the line into the ridiculous a few times with dramatic monologues and shows of power.
This story is gruesome and beautiful, shudder-inducing and awing in turns
(especially the worm in the foot, OH MY GOSH)
. Despite my other experiences with Gaiman's work, after reading
The Ocean at the End of the Lane
, I would not hesitate to read more of his work, especially if it's as delightful as this. I'm not sure what else to say about it since my mind's still a bit muddled as to what it has just experienced at the hands of this book...a bit like our protagonist's, in fact. Suffice to say, don't miss out on this one if you're looking for magical realism for adults with a bit of horror.
I can't fully commit to this book, but I do think it was well written. If you're a Gaiman fan, you won't be disappointed.